The Perfect Fit: How to Choose the Right Online School Software for Your Business?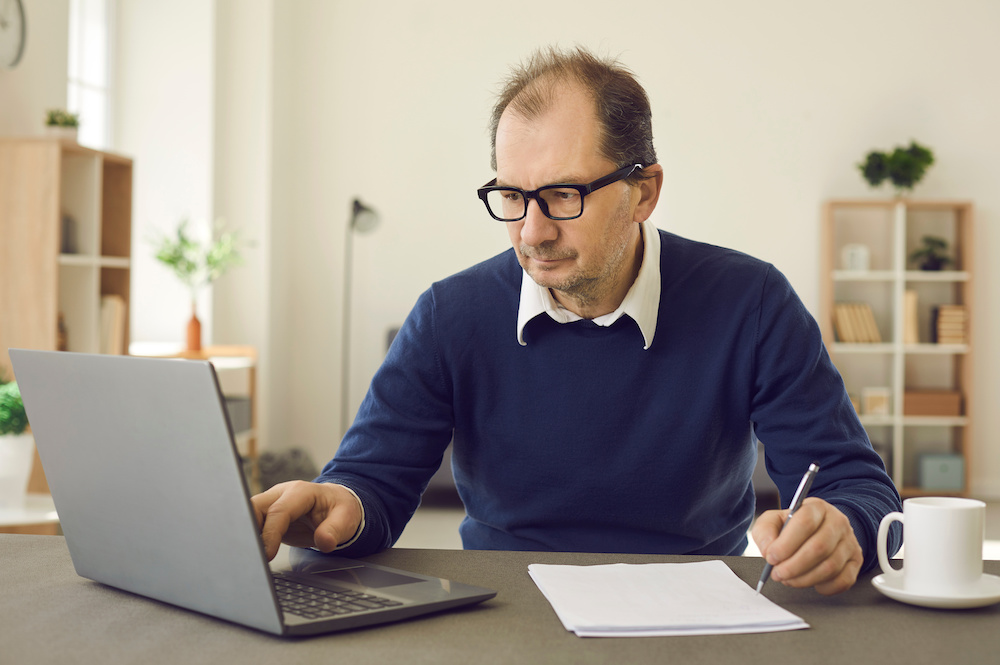 In today's digital age, live online language learning (with a teacher) has become increasingly popular, and for good reason. It's convenient, flexible, and accessible to anyone with an internet connection. However, choosing the right online language school software can be a daunting task, especially with so many options available.
That's why we've created this blog to guide you through the process of selecting the best online language school software for your needs. We'll explore the various features, pricing options, and user-friendliness of different platforms to help you make an informed decision.
So, whether you're a seasoned language school teacher or just starting out in the online teaching world, we hope that this blog will be a valuable resource for you. Let's dive in and discover the best online language school software for your classroom!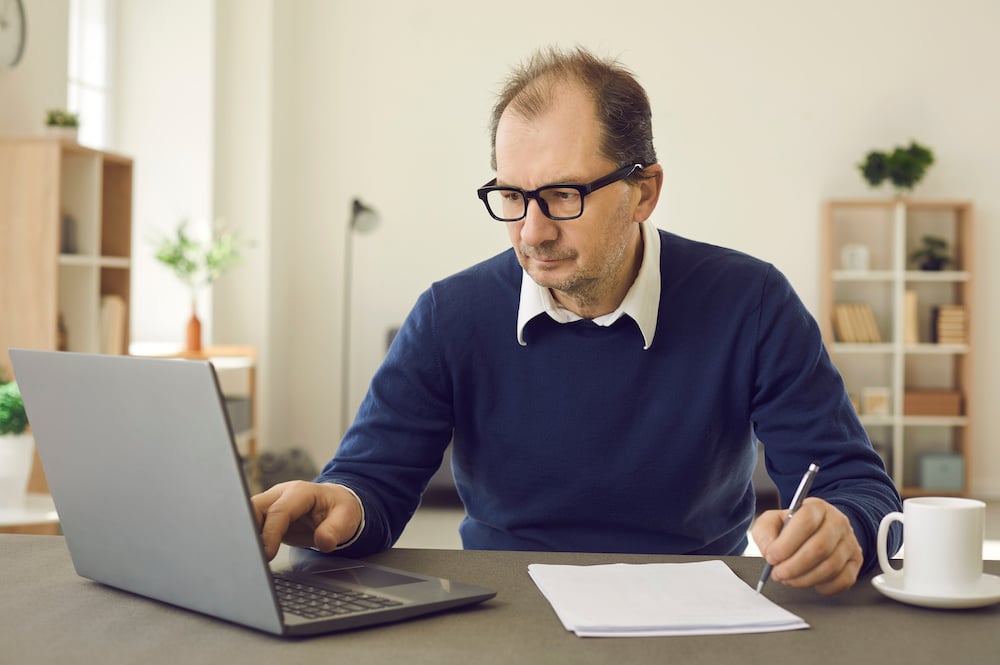 Choosing the right online school platform for your business
In a previous article, we talked about the importance of using a cohesive system to manage your operations. Now, let's take a closer look at how technology can assist you in the crucial areas of your business.
As you consider your technology options, it's essential to focus on the seven key systems that will have the greatest impact on your language school. These systems are:
Teacher recruitment, management, and quality assurance
Lead generation
Taking student payments
User management (students, teachers, administrators)
Class scheduling for online classes
Online class delivery (& the virtual classroom)
Fit-for-purpose reporting systems
Teacher Recruitment, Management, and Quality Assurance
If you're running an online language school or tutoring business, you know that managing your online teachers isn't always easy. Finding the best candidates for your courses, keeping them organised, and making sure they're focused on teaching can be a real challenge. That's where technology can come in and make your life easier.
You can use anything from an Excel spreadsheet to a professional CRM or teacher recruiting tool to help streamline your recruitment process. While it is useful to have an all-in-one online school software for managing your student flow, your teacher recruitment flow is quite distinct and easy to separate out, so use the best tool for you based on features and price.
If you want free tools, simply use free Google forms to quickly weed out unsuitable candidates before scheduling an interview. You can also provide tests or require short video introductions that help teachers showcase their skills quickly and streamline the search for the best candidates for your school.
If you run a larger school, then it could be worth investing in software such as Freshworks where you can manage the different stages of hiring and management. Likewise, if you're more tech-savvy you can still use spreadsheets and no-code automation solutions like Zapier to automate much of the hiring steps.
Finally, once you've hired your teachers, an online school platform can help you track your teachers' performance, student satisfaction and identify areas for improvement. The platform can often help you control the teachers' access to student data, enable secure messaging without sharing student emails, and, if there is ever a problem, you can turn off access to a rogue teacher and immediately substitute that teacher in upcoming classes.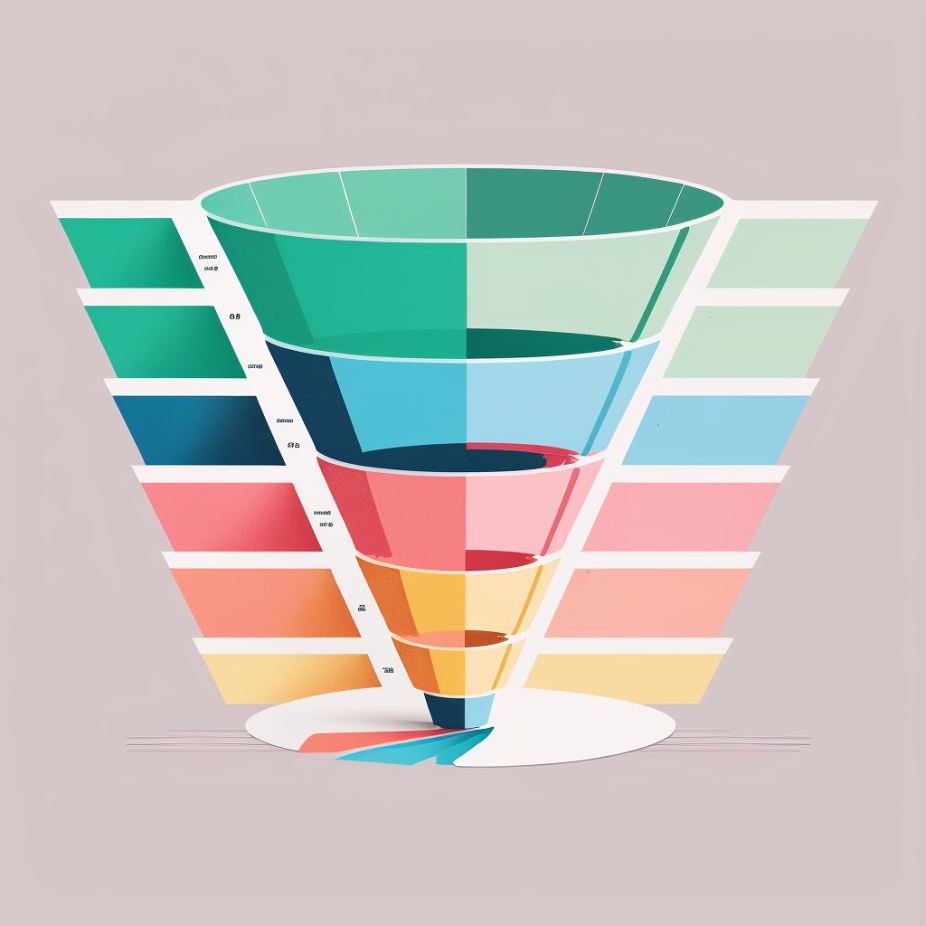 Lead Generation
Generating leads is a critical part of any successful business, and language schools and tutoring businesses are no exception. Luckily, there are a variety of tools and platforms available to help you with this process.
The process starts with building an effective website that converts visitors into leads where prospects leave their email and name to be contacted or to arrange a free trial. A simple Google Form accessible from your website can be sufficient, but you can also use more advanced tools like Typeform.
By collecting student information through these forms, you can build a database of potential students that you can market to in the future.
Spreadsheets will be enough up to a certain business size, but there will be a point where the wrong systems will be costing you far more business than the investment into a specialist CRM and email marketing (lead nurturing system). Many schools like inexpensive CRMs like Insightly and popular automated marketing systems like Mailchimp.
While some online school software attempts to provide similar features to the big, well-known providers, this will be a compromise. The feature sets are just too large and complex.
For this reason, the common scenario is for online language schools to use a separate specialist CRM and automated marketing software to handle lead generation and get students into their first class, and different software to manage students once they join the online language school.
Taking Student Payments
Taking payments from your students is one of the most important aspects of your language school or tutoring business. But let's face it, handling payments manually can be a real headache!
When assessing your payment systems, consider whether you can leverage an online school software that provides payment gateways e.g. for credit cards (Stripe) and PayPal. These secure and trusted payment methods make it easy for students to safely pay for their courses online.
One thing to look for in online school software is the ability to integrate a payment gateway, especially if you are selling directly to consumers (B2C). By integrating the payment gateway and allowing students to pick a pre-paid option such as a package of classes or monthly subscription, your team will not have to waste time trying to remind students to pay for classes already completed, chasing invoices or worrying about missing payments. Your payment gateway should connect to a system for managing student access to a certain number of classes they have paid for and ideally automatically sync class credits with the plan they have purchased.
User Management (Students, Teachers, Administrators)
Using spreadsheets is firstly time-consuming, and they become unwieldy as the business grows. Moreover, they can be dangerous for medium to large businesses because it is harder to control who can copy and view certain personal data. You certainly do not want teachers able to see the personal information of other students or email students directly out of the view of school administrators.
So, when you're evaluating different online school software options, be sure to consider the user management features that best fit the needs of a language school. You want a platform that makes it easy to add and remove users, manage their access and role permissions (students, teachers and administrators), track user activity, record student notes and changes in language level, etc. This helps you keep everyone organised and on top of their roles and responsibilities.
But managing users isn't just about keeping things organised. You also want to choose a platform that helps users feel "at home" (with student and teacher profiles), that it is personalised for them, and teachers feel clear on what lessons and administration they need to do (e.g. teacher notes). By doing so, you'll be able to create an environment that fosters communication, collaboration, and ultimately, success!
Class Scheduling for Online Classes
Scheduling classes can be a real pain in the neck, but it doesn't have to be. With the right online school software, scheduling can be a breeze. When evaluating different platforms, keep in mind the user experience for both teachers and students. Is the interface easy to navigate and intuitive? Can classes be rescheduled or cancelled without any hassle? These are important things to consider when choosing your platform.
Naturally, you will want administrators to be able to create single classes or longer courses. If you can create a class and enrol students (rather than sending links) you can streamline and automate this entire process of getting students and teachers into the right classes at the right times.
It's essential to consider the user experience for both teachers and students when selecting a platform. One handy tip is to choose scheduling software that displays teacher availability so students can self-book based on the times that suit both student and teacher. This saves time for both the teacher and the student, making the scheduling process more efficient. This also contrasts with what many school administrators have to do on a daily basis which is to create/ensure calendar invites are sent and ensure students and teachers are sent the right Zoom link. Better still, you can find a system that automates class reminders and confirmations for both teachers and students. These features should help keep everyone informed and on the same page, reducing the risk of missed classes, misunderstandings or out-of-pocket refunds.
One other point to consider if you're managing a language school that has teachers and students in different parts of the world is to find a system that automatically adjusts and facilitate timezones. Without such a system you'll find that at least twice a year (usually around March and November), your school will be thrown into chaos as various countries trigger daylight saving but at different times and students and teachers find themselves double-booked.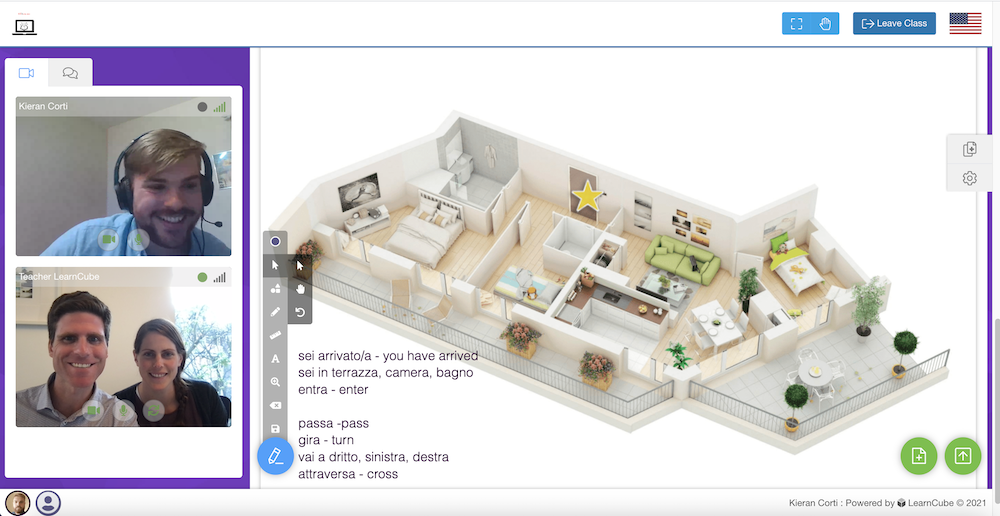 In general, the number one reason your customers have chosen you is the quality of your live online classes. So if the student doesn't get into the right room, it feels like every other language provider or there are constant technical difficulties, they will soon give up and go to a competitor.

That's why choosing an online classroom platform that uses your branding, delivers a great user experience, provides top-notch video and audio quality, as well as features that enrich the learning experience like whiteboards, premium language content and even homework.

Common complaints of school administrators include:
It's painful for administrators and teachers to constantly have to share external links to say Zoom calls
School owners don't like having to send their students and teachers to an external environment that doesn't give them control over their branding, teaching quality or data.
Most video conferencing tools are made for meetings, not teaching, so they offer school managers little to no visibility on whether students/teachers attended classes, are late, or are no-shows
Cheap but unreliable, virtual classrooms can erode the trust of your students, teachers and staff, leading to churn.


Make sure to really test out a platform's capabilities and see if you can pilot the system before committing in order to see how well it performs in a live setting. This will give you a better sense of how the platform will work in a real classroom environment. Check out review sites like G2.
By taking the time to evaluate these features, you can ensure that you are choosing a platform that will provide a seamless and engaging experience for your students.
Fit-for-purpose Reporting Systems
When running a language school or tutoring business, it's important to keep track of how well your business is performing (classes, teachers, students, and payments). And that's where reporting comes in!

Do you know how many students are actively engaged in your program? Or how satisfied they are with their learning experience? Or which students do you need to follow up with? These are important questions that you need to be able to answer in order to make informed decisions about your business.

It's not enough to simply offer online classes and hope for the best - you need to be able to measure your business's performance and make data-driven decisions. That's why you should look for a platform that offers detailed analytics and reporting tools. These tools can provide you with insights into student engagement, attendance, and satisfaction. By tracking this data, you can identify areas for improvement and make adjustments to improve your business's performance.

For example, if you notice that a certain teacher's class rating is persistently low, you can reach out to students and the teacher to understand what might need to change.

Or if you're needing verifiable attendance data for compliance reasons, you can automate attendance and view progress in real-time.

And if you choose an all-in-one platform, all these systems will talk to each other - payments, class scheduling, virtual classrooms, content library, user management, reporting - and make it so much easier for your team to ensure the smooth running of your business.
In summary:
Streamlining your processes may seem overwhelming, but with the right tools, systems and knowledge, you can build an enviably efficient operation.

Start by taking a look at how you're currently operating and ask yourself these two questions:

Are my current systems going to get in the way of my vision for my online language school?
Are there any tasks that could be eliminated or automated?
What tools and technology are available to streamline and improve my systems?
While it might be tempting to find the perfect platform that does absolutely everything, like everything in life, there may be compromises. Identify which systems are most important to "talk" to each other and which tools still make sense by themselves.

By implementing these strategies and investing in technology that caters to your needs, you can take your language school's operations to the next level and provide a better learning experience for your students and teachers.

Congratulations on taking the first step towards making your online language school vision, a reality, and all the best!
P.S. If you're looking for an all-in-one system for your online language business, schedule a discovery call with us here about our all-in-one Online School solution.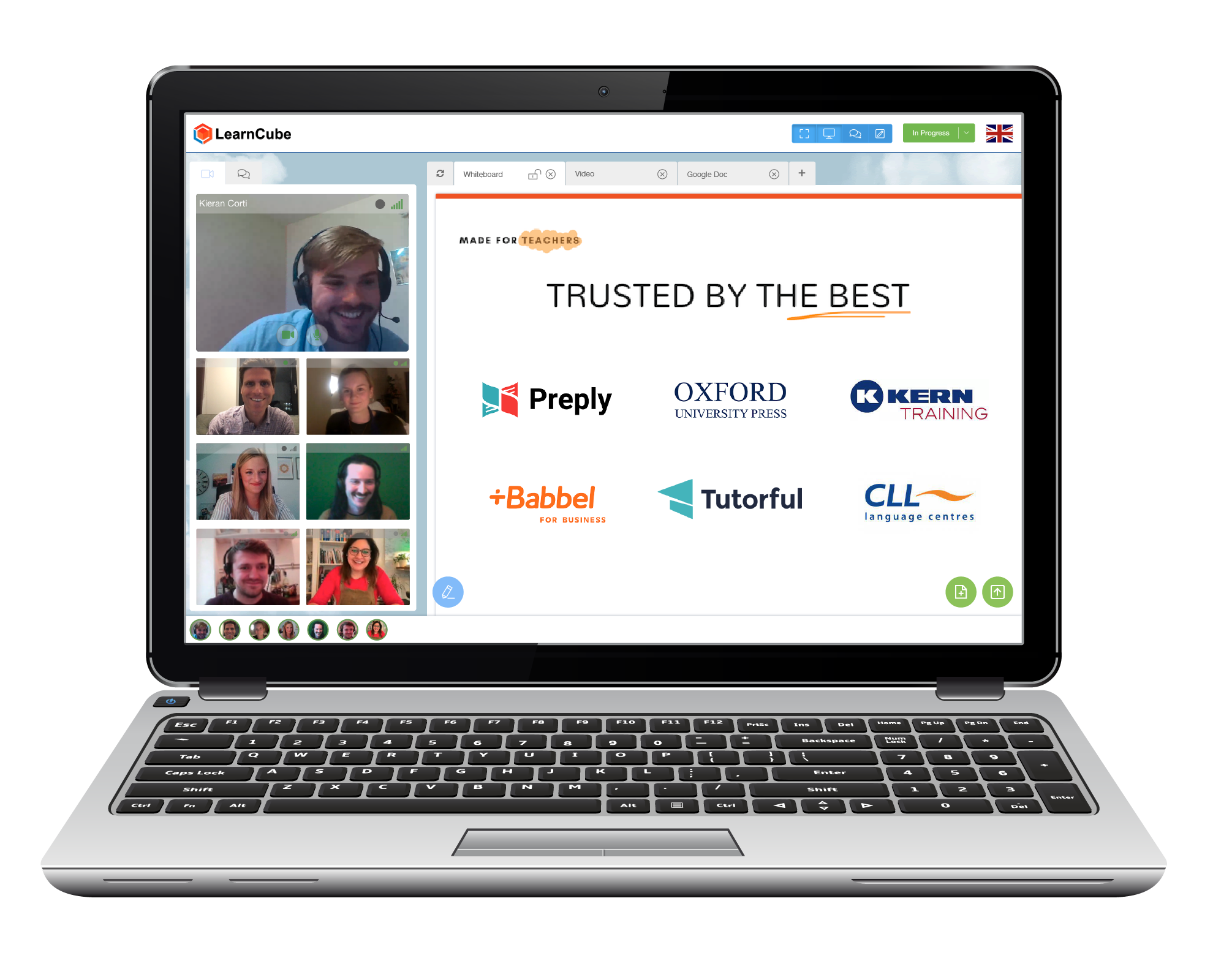 Be notifed of our new materials!
Ut enim ad minima veniam, quis nostrum exercitationem ullam corporis suscipit laboriosam, nisi ut aliquid ex ea commodi consequatur.